OUR EQUIPMENT

Put simply, we have an array of products which are the envy of many, not least because each and every product we represent has inherent built-in quality.

Add to this the 'best-in-class' energy efficiencies of many of these products and you can see why we are very proud of our relationship with these global players.

See below for more information and links to our partners web-sites..........
SANYO AIR CONDITIONERS
Sanyo Air Conditioners have long been regarded as being at the forefront of VRF technology introducing Europe's first Gas Driven VRF system back in 1989. Today the company boasts some of the most energy efficient equipment on the market, and is the second largest VRF manufacturer in the world.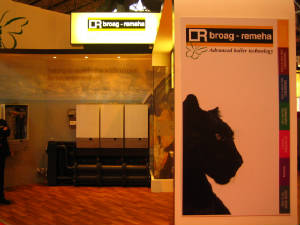 BROAG-REMEHA BOILER TECHNOLOGY

Broag-Remeha are widely recognised as innovators in condensing technology due to the fact that they developed Europe's first ever commercial condensing boiler. With an outstanding name for quality and reliability, others will follow where Broag-Remeha lead.
ROBBENS SYSTEMS - UNDERFLOOR HEATING

Part of the major German plastics/pipe manufacturer FRANKISCHE, Robbens have been at the forefront of the UK 'ufh' market for more than 20 years. Offering 10 year 'Back Guarantees' on systems, you can be sure of peace of mind when specifying or installing a Robbens system whether your project be domestic or commercial.
SMITHS ENVIRONMENTAL FAN COILS

Smiths Fan Coils are a UK based manufacturer and part of the Smiths Environmental group of companies. The company offers a range of fan coils to suit most applications and has developed a reputation for offering a quality product at a market-competitive price, and manufactured right here in the UK.